For many, 2022 was the year that things finally got back on track. For OM Civil it was a time to charge full steam ahead and build upon the achievements of the previous 12 months.
After kicking things off by expanding into a new office in the leafy Mudgeeraba Village, we delved into our civil construction projects with renewed vigour and a renewed sense of purpose.
We had a team of loyal staff and some fresh faces by our side, an ever-growing fleet of modern plant at our disposal, and the determination to make 2022 our most successful year to date. We're pleased to say that by working closely with our clients and industry partners, we were able to do exactly that.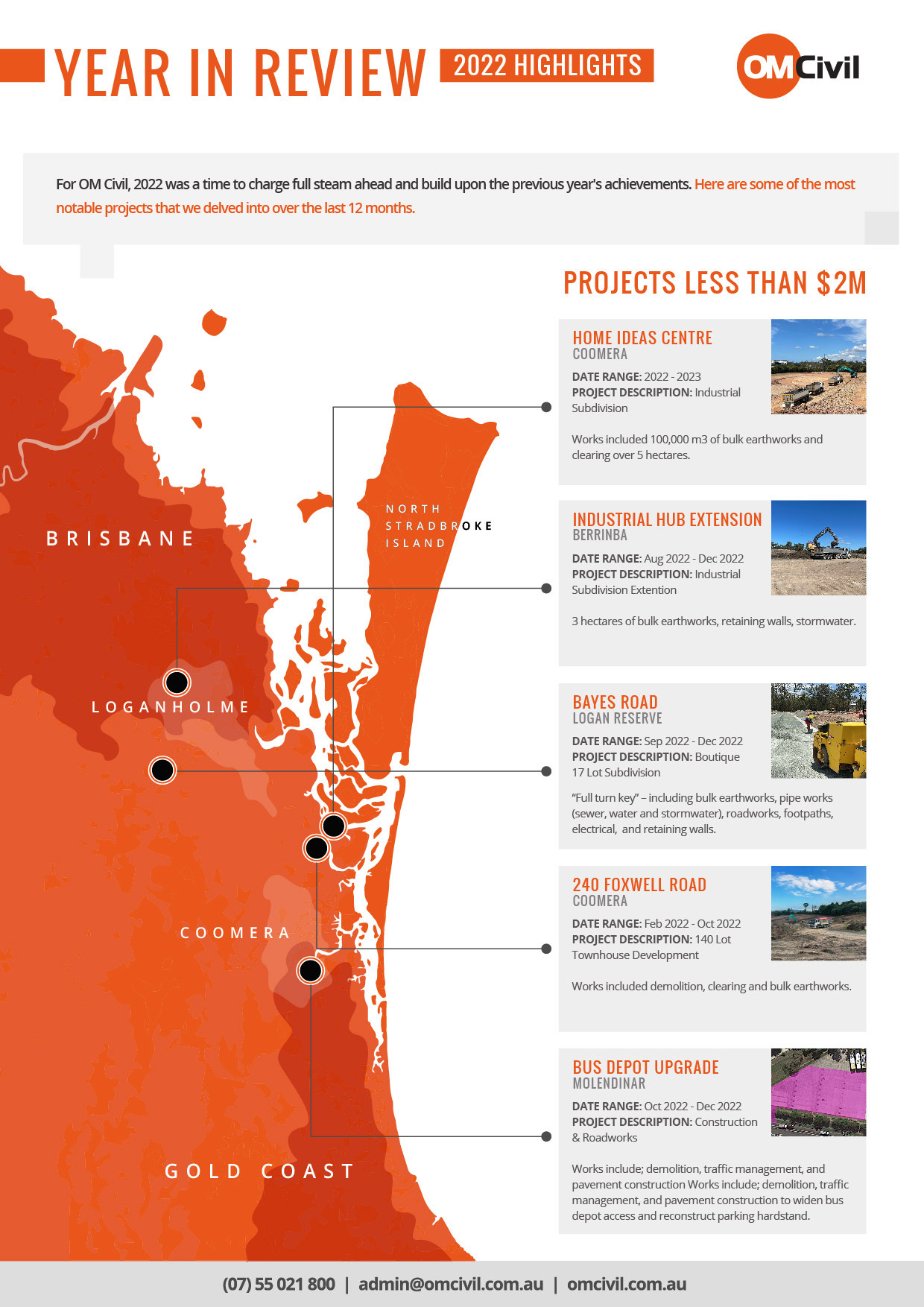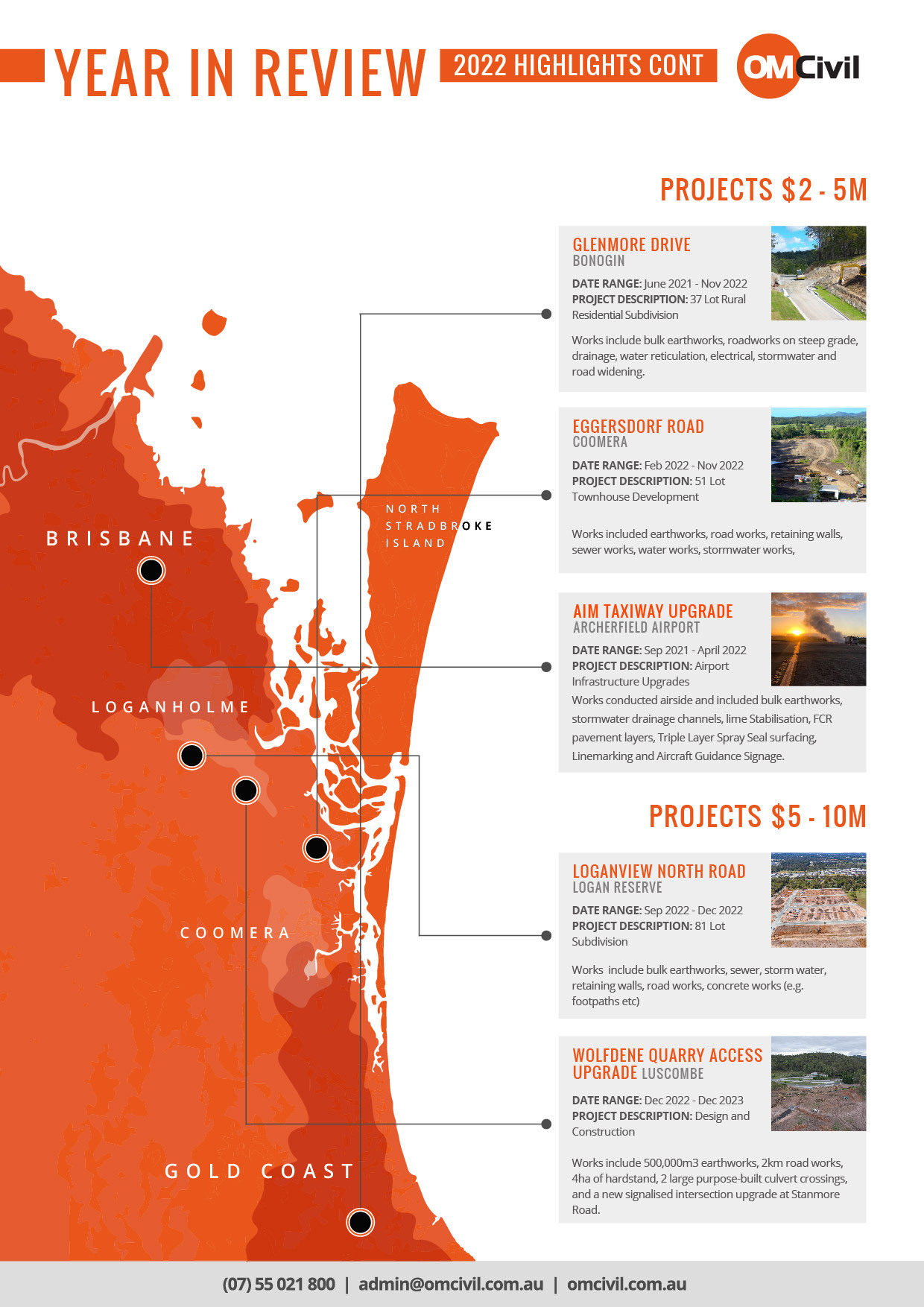 2022 Project Highlights
Following three successful projects at the site, OM Civil undertook their fourth contract with Archerfield Airport Corporation to upgrade a 1250m taxiway.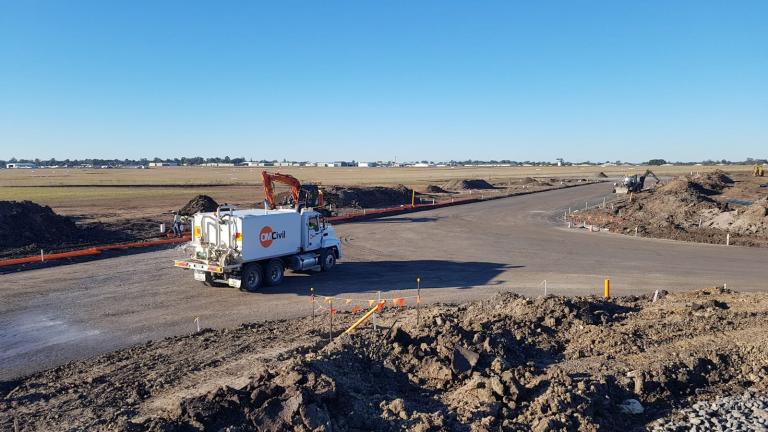 Giving particular consideration to the location's unique conditions (including a steady stream of live air traffic) our staff set about upgrading the taxiway and completing civil works necessary for a new logistics estate.
These projects required bulk earthworks, the construction of stormwater drainage channels, lime stabilisation of subgrade, placement and compaction of subbase and fine crushed rock pavement layers, linemarking, and the installation of aircraft guidance signage, among countless other services.
In the latter half of 2022 OM Civil were awarded a large-scale industrial subdivision – the Coomera Home Ideas Centre.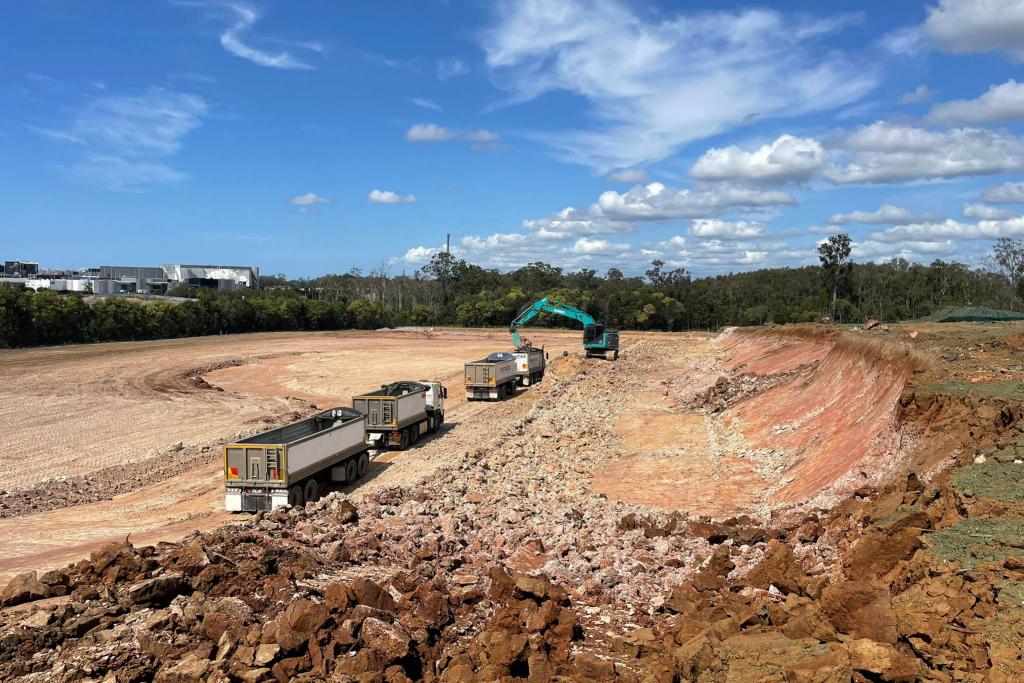 Our role was to ensure the project was built upon a rock solid foundation (both figuratively and literally), and we did so through 100,000m3 of bulk earthworks and clearing that spanned five hectares.
The Centre, which now has the bulk of the earthworks completed, is expected to generate hundreds of jobs and inject tens of millions of dollars into the local economy.
Berrinba Industrial Hub Extension
Having undertaken the civil and road works necessary to realise the project's initial design, OM Civil is intimately familiar with the Berrinba Logistics Hub.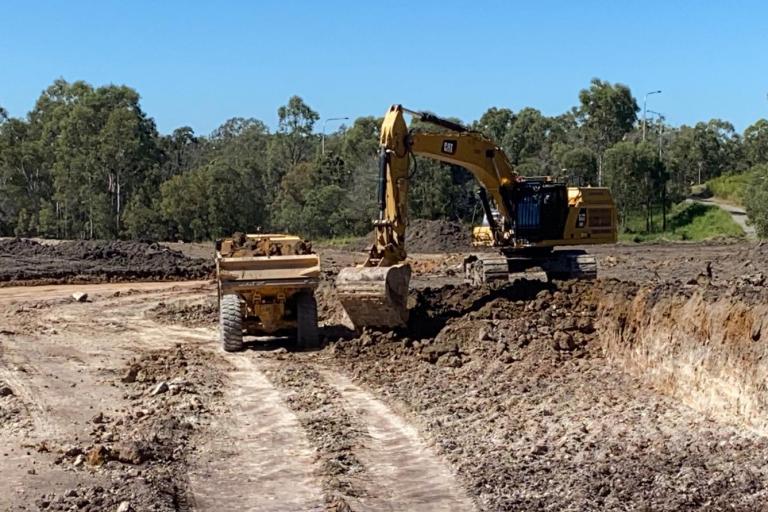 This year we were approached by developer LOGOS Property to prepare the surrounding lot for construction of an adjoining facility.
Our staff are currently performing bulk earthworks, stormwater works, and retaining wall construction to help bring this new development to life.
Bayes Road
Since September we've been working tirelessly to deliver a full 'turn key' solution for a boutique subdivision in the burgeoning Logan growth corridor.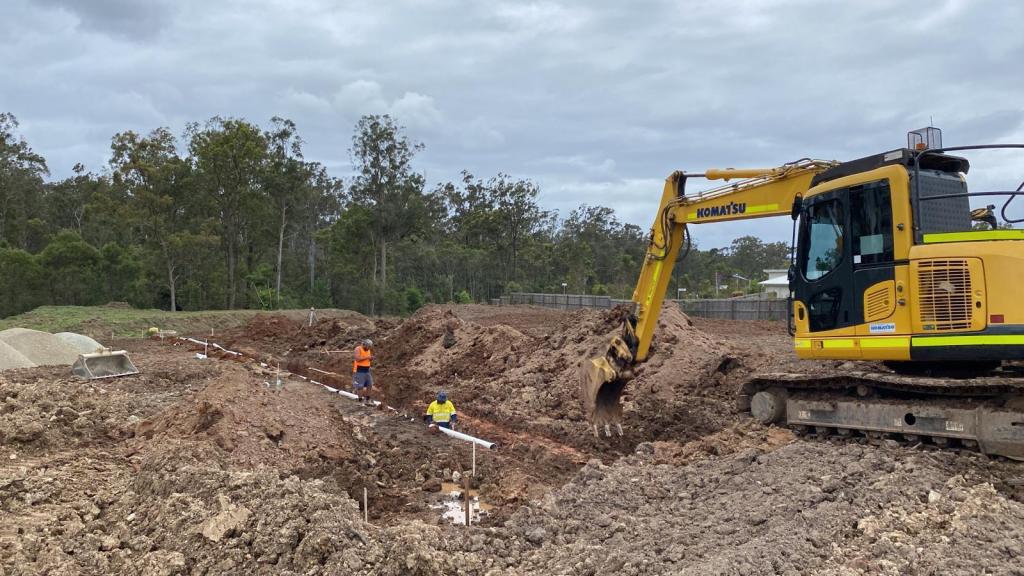 This comprehensive service involves bulk earthworks, pipe works for sewer, water, and stormwater, roadworks, footpath construction, electrical work, and retaining wall construction.
While there's certainly a lot to get stuck into, our efficient engineering and construction practices mean the project will likely be finalised within the year.
Foxwell Road has become something of a second home for OM Civil lately. We've played an instrumental role in the delivery of Urbana's Urban Village on the northern Gold Coast road, and recently completed works on a nearby 140 townhouse subdivision. These included demolition, clearing, and bulk earthworks.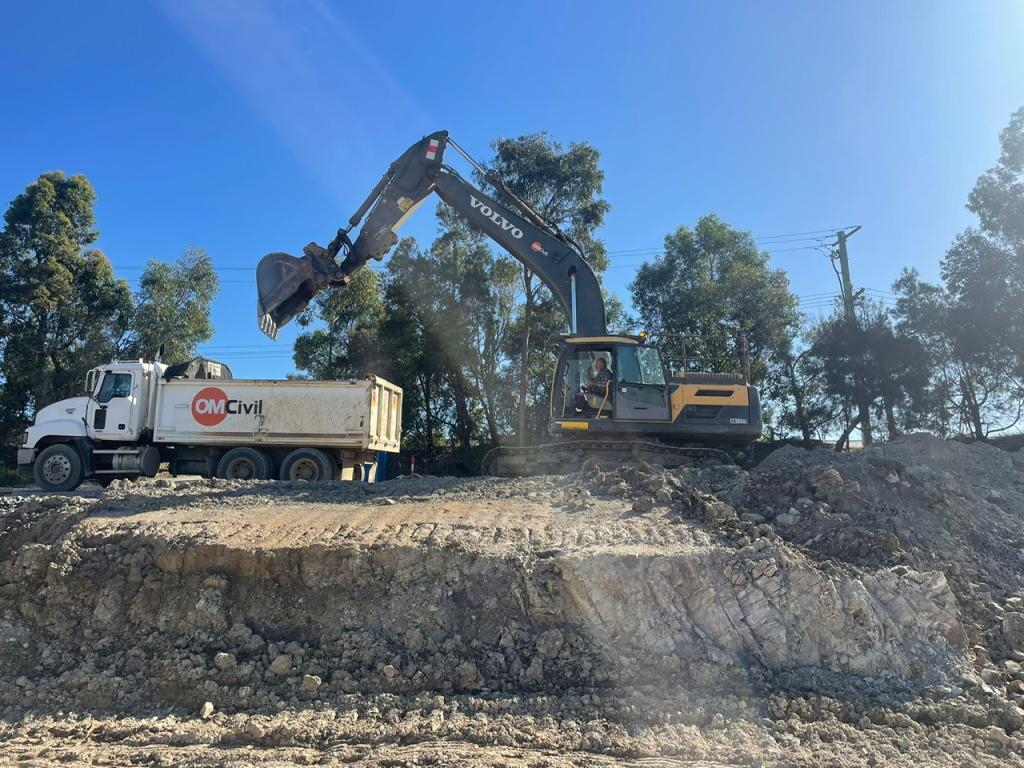 Molendinar Bus Depot Upgrade
Recognising OM Civil's expertise when it comes to roadworks, leading bus operator Kinetic reached out to us about upgrading their Molendinar depot.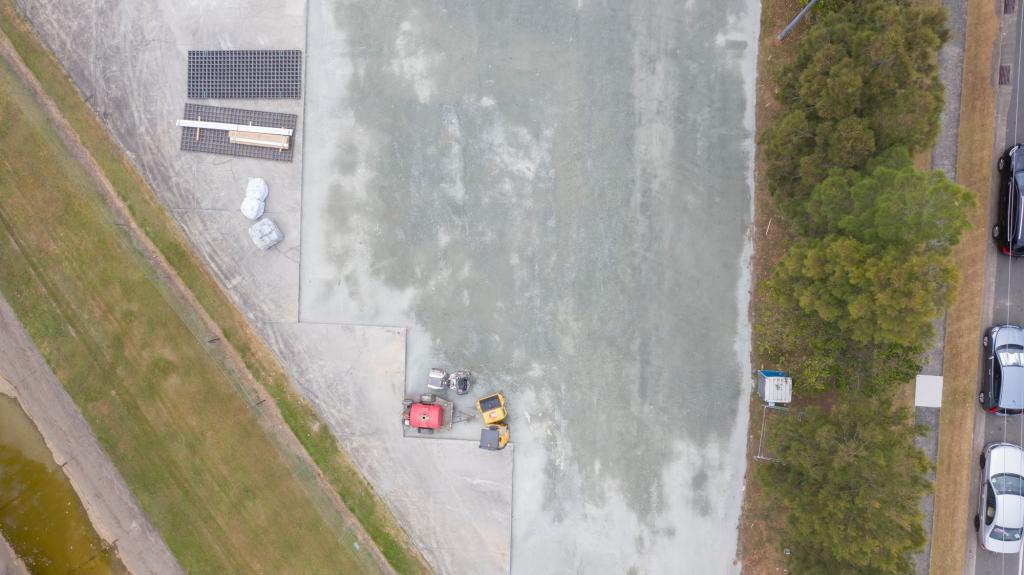 Demolition, traffic management, and pavement construction was undertaken by our team in October in order to widen an access driveway and reconstruct the bus parking hardstand.
Another townhouse subdivision in Coomera, civil design for this Eggersdorf Road development was commenced by OM Civil in February and construction has been progressing smoothly since.
As well as engineering, OM Civil has been responsible for earthworks, road works, retaining walls, sewer works, water works, stormwater works, telecommunications, electrical works and landscaping on the 51-lot project.
The team at OM Civil love a challenge, and that's exactly what we were met with when we took on civil works for Glenmore Heights Estate – a 37 lot rural residential development in the picturesque Gold Coast hinterland.
With consideration of the area's steep terrain and sensitive ecology, it was clear that a deft approach to engineering and civil construction was needed.
Our team partnered closely with developers Design Build Instruct to implement earthworks, steep grade roadworks, drainage works, water reticulation, and electrical and landscaping on-time, on-budget, and with minimal impact to the surrounding environment.
Cradled amongst leafy surrounds, the new 81-lot subdivision taking shape on Loganview Road North promises to be a haven for families.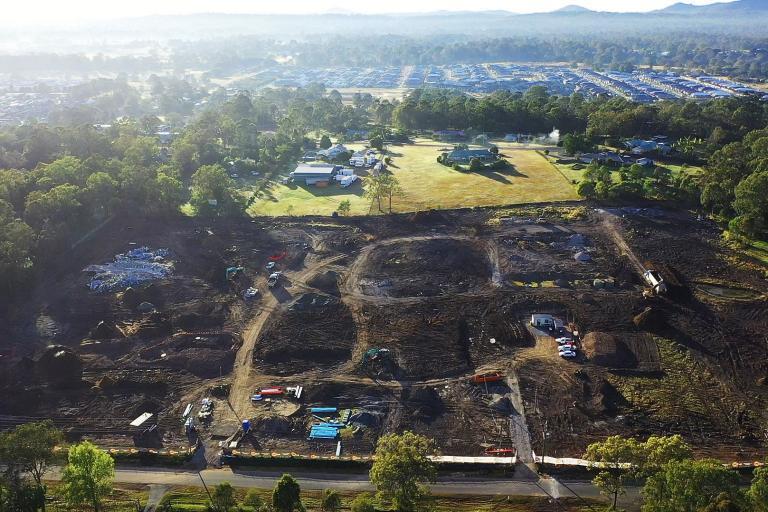 We've been eagerly digging into the bulk earthworks, sewer works, stormwater works, retaining wall construction, road works, and concrete works needed to finalise its civil construction by December.
Wolffdene Quarry Access Upgrade, Luscombe
As one of OM Civil's largest endeavours, our team was excited to break ground on this upgrade to the Wolfdene Quarry in Luscombe.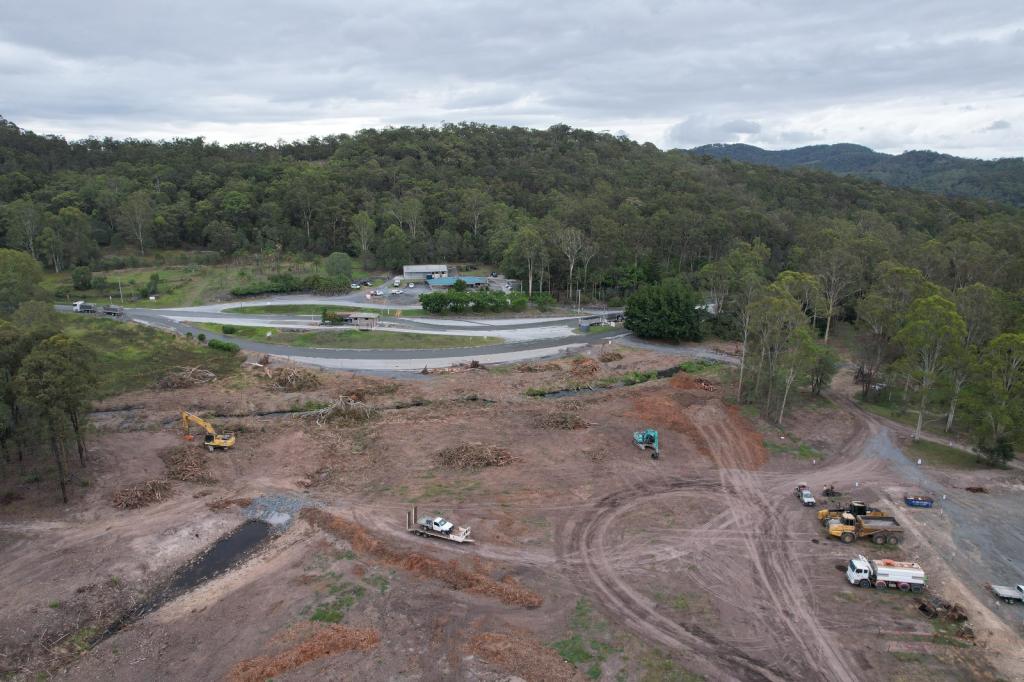 After engineering the design for client Hanson we have now begun 500,000m3 earthworks, 2km of road works, 4ha of hardstand construction, installation of two large purpose-built culvert crossings, and a new signalised intersection upgrade at Stanmore Road.
New Staff
Throughout the year we were pleased to welcome the following new recruits into the OM Civil team:
Elijah Friebel
Elijah joined us as an 8I5 compactor operator for the aforementioned Berrinba Logistics Hub upgrade. He's shown a distinct willingness to further broaden his skill set, and will soon be moving into a Trainee Surveyor role where he'll work across a number of notable Gold Coast projects.
Jimmy Harris
Jimmy began with us back in 2016 before deciding to take a year-long break from civil construction. An incredible asset to the business, we were more than happy to welcome him back last month. He's now serving as a supervisor on the Berrinba Logistics Hub, and the new townhouse development in Coomera.
Tony Kirk
Tony is a supervisor who has taken responsibility for a large townhouse subdivision on Foxwell Road, Coomera.
George Hoe
Given the surname, it's only fitting that George found his calling as an excavator operator. He's currently helping put together Glenmore Heights Estate – a long-anticipated development in the picturesque suburb of Bonogin.
Matthew Spanner
The most recent arrival, Matthew brings with him a wealth of experience in the civil sector. He's looking forward to showcasing his expertise in his role of Project Engineer.
New Plant
We added a 20-tonne excavator and D5 dozer to our fleet of modern plant this year.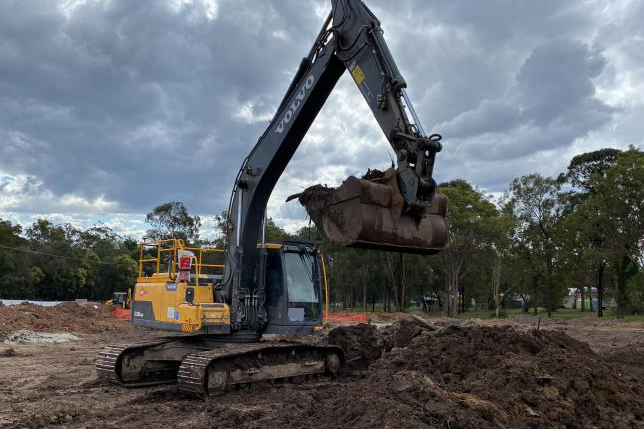 With excavators of all sizes, trucks, graders, rollers and countless other pieces of machinery, we're now better equipped than ever to tackle large and complex civil projects.
New Capability Statement
The projects detailed here comprise only a fraction of our portfolio. For a more comprehensive view of our past works, our services, and the company as a whole, download our updated capability statement via the form below.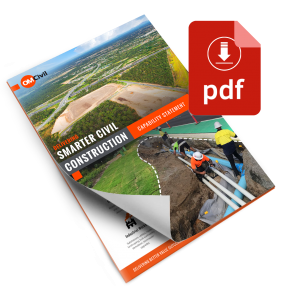 Though 2022 was a bumper year for OM Civil, our sights are set even higher for 2023. If you've got an upcoming project and are in need of any of the services mentioned above, reach out to the friendly team today.
You can keep up to date with everything OM Civil by following us on Facebook, LinkedIn, or Instagram.