With Gold Coast apartment sales surging and Brisbane busily preparing for an Olympics-induced boom, there's never been a more exciting time for property development in South-East Queensland. 
As these new residential, commercial, and government-led developments take shape, they bring with them not only an evolving skyline, but exciting opportunities, intriguing architecture, and much needed infrastructure. 
Here we explore just some of these projects, and the ways that they will be transforming South-East Queensland as we know it in the coming years. 
La Pelago by Gurner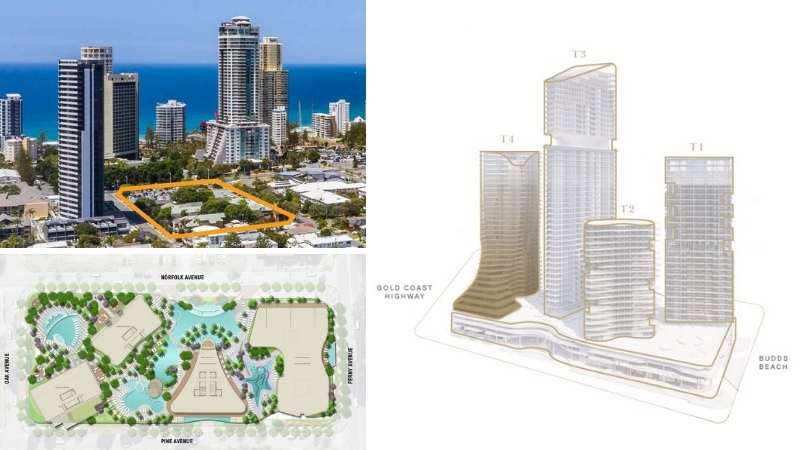 In a joint venture with investment house Wingate, national property developer Gurner is set to charge ahead with "private island" themed building plans for the beating heart of the Gold Coast – Surfers Paradise.
Dubbed La Pelago, the four tower development will introduce 889 apartments, a 200 room hotel, a 2000sqm wellness club, and 5500sqm of restaurants, retail, and conferencing space. Equally as impressive as these stats is the funding behind the project, a sum that totals a staggering $1.25billion¹.
It's hoped that a 5-star hotel chain will jump at the chance to cement themselves in the beachside location, which will boast lush tropical landscaping and pool side water retreats².
Breakwater Robina by Walker Corporation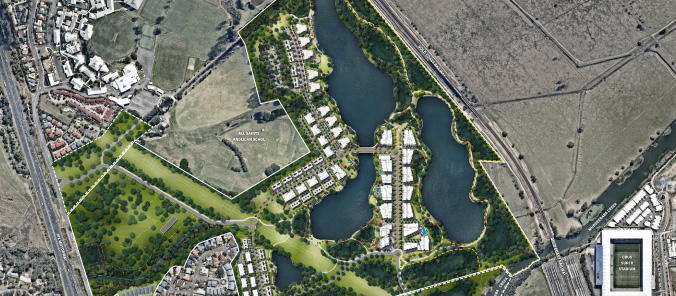 It was 2017 when Walker Corporation first submitted plans to the Gold Coast City Council for an ambitious 3700 resident mini-city. 
Nestled between the suburbs of Merrimac and Robina, the proposed 'Breakwater' development will incorporate new parks, lakes, walking trails, and cycle ways, and has been praised for the road connections it promises between the two existing communities³.
With an expected $1.2 billion boost to the local economy, it's a good thing that this vision for an idyllic Gold Coast suburb is still very much alive in 2021. Expect work to begin on the project shortly4.

Turbot Street Commercial Tower by Mirvac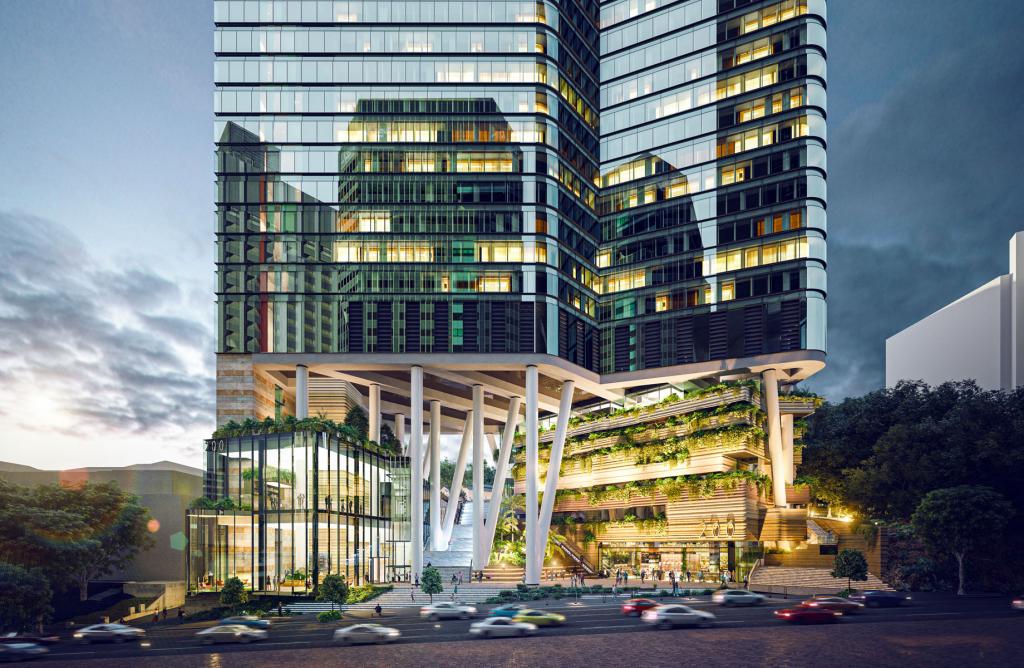 As impressive as the Brisbane CBD currently is, a redevelopment of a prime Turbot Street location by Mirvac looks likely to add another layer of 'awe' to the area.
Earlier this year the property group was granted a conditional agreement with the Queensland State Government to develop a 37-storey commercial tower along the key thoroughfare. The move was a clear statement by Brisbane representatives that they are "back open for business", with Steven Miles, Deputy Premier and Minister for State Development saying he is excited about the possibilities of the new project.
"The major redevelopment is estimated to support about 360 jobs per year over a proposed three-year construction phase", Miles said5.
The tower itself will feature three distinct zones spanning low rise, medium rise, and high rise, each distinguished by sky gardens at their respective roofs6. 
QPAC Theatre by Lendlease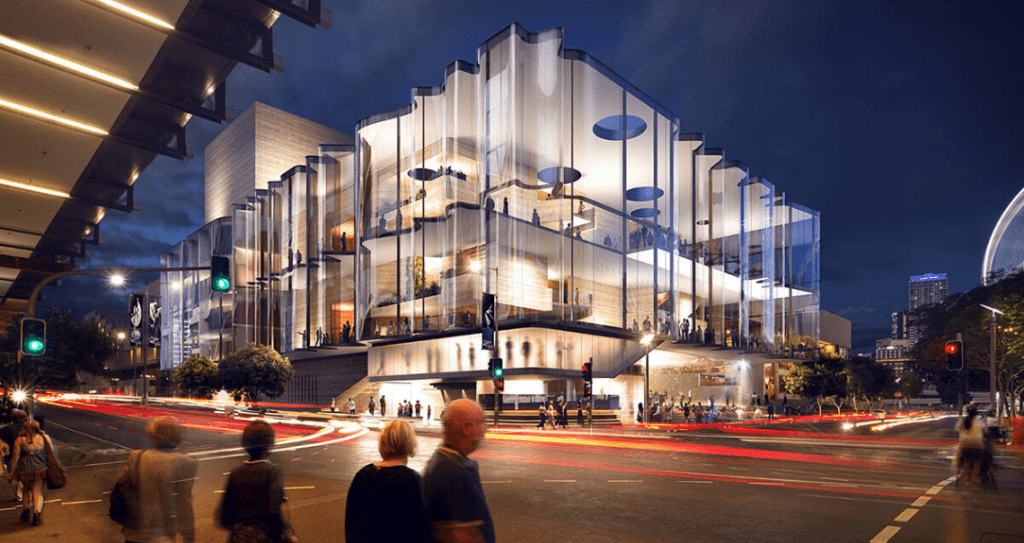 After securing the contract to bring to life QPAC's new state of the art theatre in 2019, Lendlease is now well underway to seeing the project completed7.
Queensland Premier Annastacia Palaszczuk recently inspected construction at the new 1500-capacity theatre, just as the substructure and first floors were being installed.
"When this theatre opens to audiences in 2023, it will make QPAC the largest performing arts centre in Australia, with five venues and the potential to welcome an additional 300,000 visitors per year," the Premier said.
"In the lead up to the 2032 Olympic Games, we're delivering the infrastructure we need to put Queensland on a global stage."
The $175 million project has been fully reliant on local Queensland labour and expertise, and required advanced construction techniques to fit the purpose-built curved glass panels that adorn the building's facade8.
Royale Gold Coast by Devine Development Group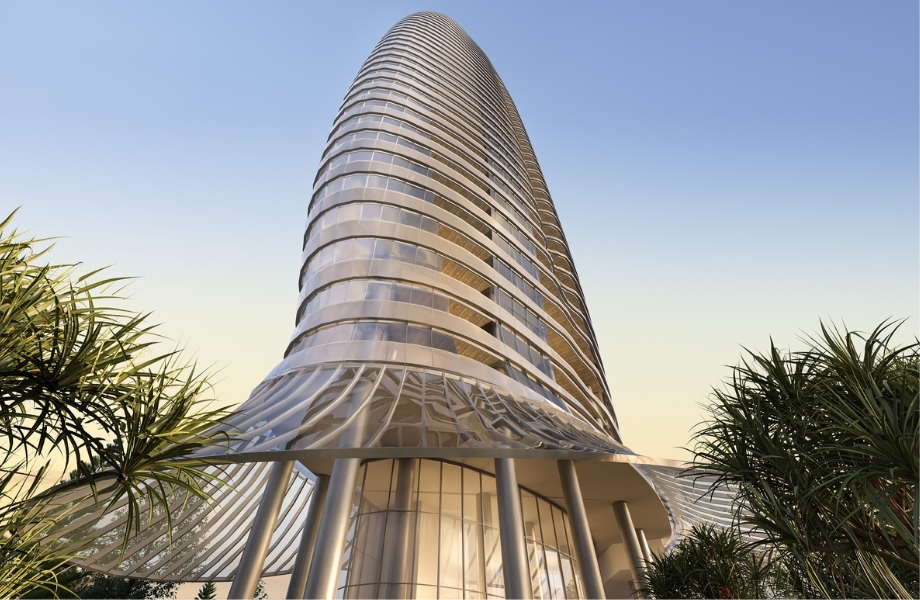 What better way to encapsulate the glitz and glamour of the Gold Coast than with, well, gold?
In a nod to the region's namesake, Devine Development Group is planning to build a 38-storey golden tower on the Surfers Paradise beachfront. The ultra-premium site will capitalize on the near-doubling of apartment sales observed recently on the glitter strip, offering a slew of exclusive apartments, 'sky homes', and penthouses that "redefine luxury absolute beachfront living".
With an average price of $3 million, the 108 apartments grant residents access to a concierge, wellness centre, gym, treatment rooms, cinema, library, executive lounge, bar, whiskey locker, three pools, and more9.
For further updates about the latest Queensland projects, and the civil construction industry at large, visit our blog. If you need help with a large or complex construction project, peruse our extensive range of civil services here.
References: