Apartment sales across Queensland's Gold Coast have surged by almost 100 percent, according to a recent report by real estate advisory firm Urbis.
Their research found that more than 700 new apartments were sold along the region's renowned beachfront in the first three months of 2021 – almost double that of the previous quarter.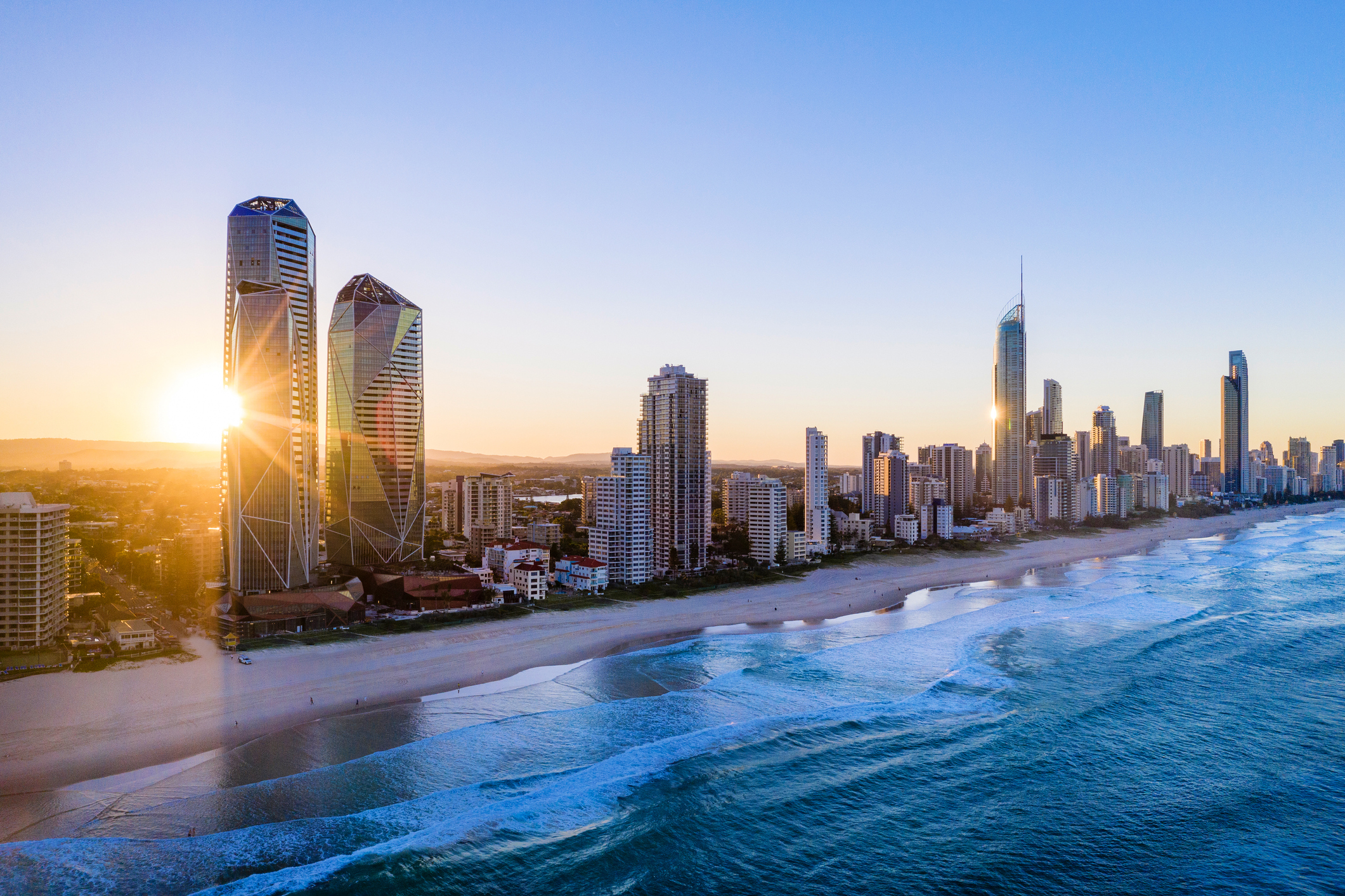 Urbis Director Matthew Schneider attributed the increase to interstate migrants, particularly from Victoria, looking to take advantage of the Gold Coast's unique lifestyle and property market.
With demand for this type of accommodation tipped to last "several years", concerns have risen over whether the city's infrastructure is able to accommodate the new influx of residents.
"With those increased levels of interest from outside the coast, we need to make sure that we're building the right type of products," Mr. Schneider said.
"Bringing to market apartments at the right price point and making sure that our locals are well accommodated for — and that's a difficult challenge at the moment".
It's a challenge that the State Government is keen to meet head on, having devoted an estimated $1.3 billion to Gold Coast-based infrastructure in their latest budget.
Road and highway projects such as the Coomera Connector, M1 upgrades, and the long awaited light rail extension are key beneficiaries of this funding, while $48.7 million has also been allocated to tackle the city's housing crisis.
As property groups and the State Government march forward with development plans, it will be up to experienced Gold Coast civil engineers to bring their visions to life.
A local firm, OM Civil is a team of Gold Coast civil contractors leading the charge for projects in the city.
Specialising in large and complex subdivisions, buildings, urban utilities, roads, and industrial precincts, OM Civil has already delivered vital infrastructure to the state's South East. This includes upgrades to the port of Brisbane, a high rise urban subdivision in Coomera, modernisation of the Archerfield Airport, and civil works for a number of infill townhouse projects in Burleigh, Southport, Ashmore and Brisbane.
Those seeking knowledgeable civil engineers for large Gold Coast civil construction projects are advised to contact the experts at OM Civil here, or by phoning +61 7 5502 1800.