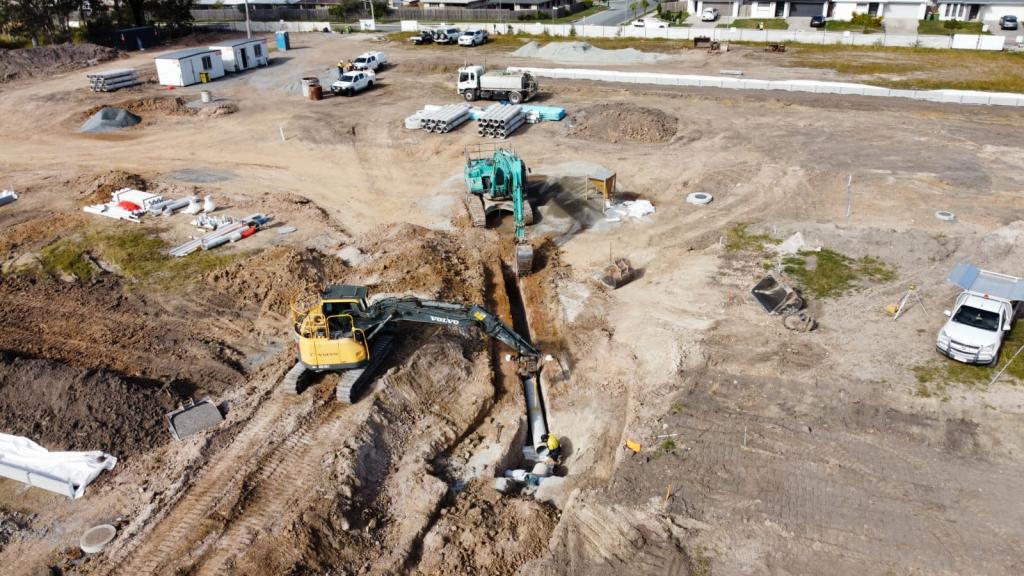 A range of new properties in Logan Reserve are set to be handed over ahead of schedule thanks to the blistering speed of local construction company OM Civil.
The delivery of a 59-lot residential estate will be moved forward after the Gold Coast civil contractor accelerated the site's bulk earthworks, roadworks, sewer works, electrical, landscaping and water works.
The rapid pace of construction means that local developer Lexen Group is able to lodge for early plan sealing of the estate – a necessary step in acquiring lot titles from the Council and completing settlement with land buyers.
A Lexen representative said OM Civil's speed was a win for everyone involved.
"The [OM Civil] site crew have been outstanding. They went above and beyond to deliver the project early. This means we get lot titles earlier, and owners can start making use of their property sooner."
Just minutes away from one of Queensland's most prestigious high schools, and with easy access to the amenities of Marsden Park Shopping Centre, families have been quick to snap up the properties on offer.
All 59 of the estate's lots have been sold, and the Logan City Council has already approved the land for construction of single dwelling, dual occupancy and duplex housing.
OM Civil Director Michael McVeigh said the company is proud of their work on the project.
"​​OM Civil's priority is working collaboratively with our clients to achieve their goals," Mr. McVeigh said.
"Whether that involves early delivery of civil construction, specific environmental outcomes, or conquering tricky engineering challenges, our team has proven that they have what it takes to get the job done."
The company has a history of tackling large and complex projects in South-East Queensland, recently delivering a raft of civil works for the hotly anticipated 'Urbana' development in Coomera.
For more information about any of our projects, or for help with your civil project, give OM Civil a call on (07) 5502 1800.