When it comes to choosing a civil earthworks contractor, it's important to keep in mind the phrase "the right tool for the right job". With each company comes a unique set of skills, experiences, costs, and equipment, so knowing which is right for your project is imperative to achieving the best outcome possible. Here's how to find a civil contractor that you know will deliver the results you've dreamed of.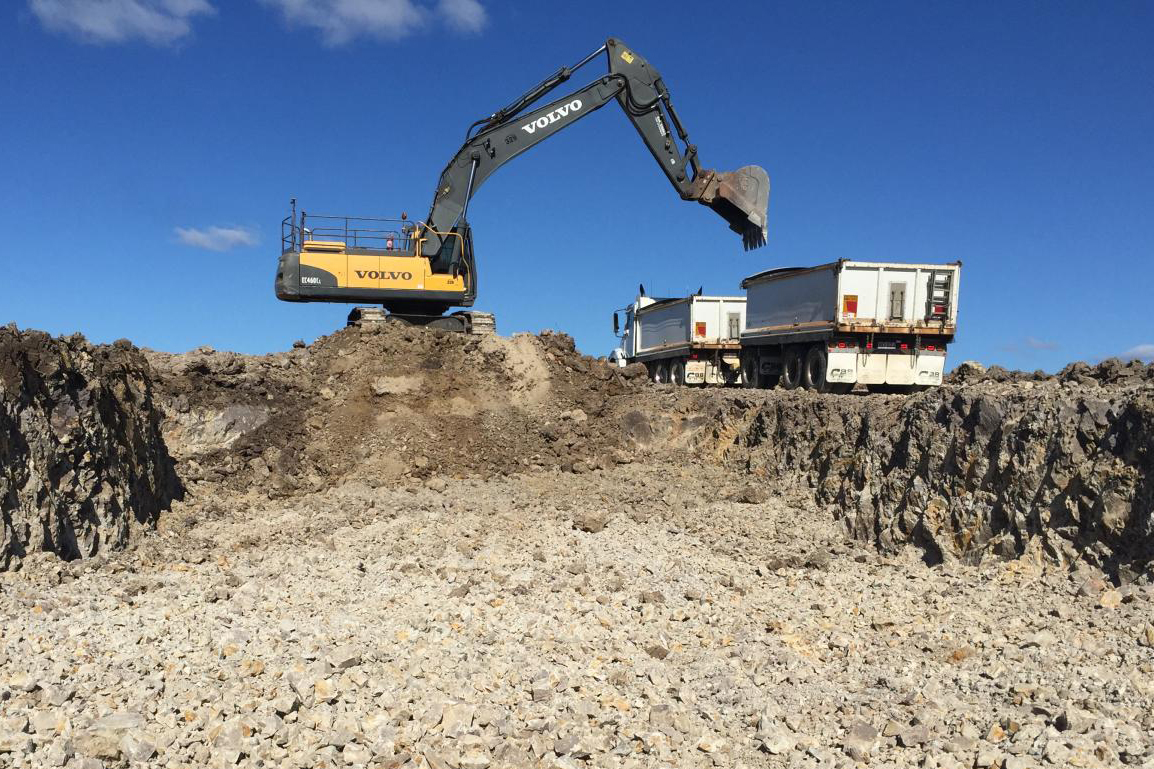 What Exactly Are Civil Earthworks?
Civil earthworks, also known as bulk earthworks, involves removing, relocating, or supplying soil and rocks for a particular construction purpose. This typically amounts to site preparation, ground levelling, clearing unwanted flora, roadworks, or utility installation. 
Civil earthworks are distinguished from home landscaping by the scale of the work involved. Far from being a glorified gardener, civil earthworks contractors are responsible for laying the groundwork (so to speak) for the infrastructure that keeps our society ticking along.
Does this impact the environment?
When reconfiguring such large quantities of natural material, it's important that potential ecological disruptions are minimised. Good civil earthworks contractors will ensure this via a number of different methods, including:
Reducing, Reusing, and Recycling – Waste or importation of unnecessary fill can be avoided by reusing as much of the excavated earth as possible. This not only reduces the need to introduce soils from outside the site in question, but it also saves on transportation and purchasing costs. 
Performing Environmental Rehabilitation – After the desired landscape has been achieved, environmental rehabilitation can begin to restore the natural pre-work conditions. Commercial projects are often particularly focused on this aspect, as replanting appropriate foliage can help improve the aesthetic qualities of their space (and thus maximise profits).
Collaborating With External Organisations – No one business will have all the answers all the time, so oversight and advice from external bodies is key to achieving the best environmental outcomes. Your chosen civil contractor should have connections to highly-regarded environmental consultants.
What Else Should I Look For In A Civil Contractor?
Of course, there are considerations beyond the environment that must be taken into account when deciding on a civil contractor. 
One of the qualities vital to any such business is their experience. Ideally, they should have an extensive history of completing a variety of earthworks tasks, and a suitable portfolio to prove it.
They'll need experience not only in conducting your required works, but doing so in the area in which yours are to take place. Soil conditions, government and council regulations, and ecological concerns can vary drastically between locales, so looking locally means you'll work with a civil contractor that truly understands the needs and challenges of your project.
The suitability of a civil company for your project also depends on the resources at their disposal. Engaging with a contractor that has a fleet of modern plant – such as excavators, trucks, graders, and rollers – means that works of any scale can be completed quickly and reliably.
While cutting-edge equipment is all well and good, it still needs careful planning to be used effectively. Knowledgeable Project Managers and Engineers are necessary if you're after maximum time and cost saving efficiencies. Seek out client-focused experts to ensure your expectations are heard and delivered upon with an efficient, transparent approach. 
OM Civil – The Leading Civil Earthworks Contractors for Brisbane, Gold Coast, and Northern NSW
There certainly are a lot of considerations to bear in mind when selecting a civil contractor for your earthworks project, but there's one company that those in Queensland and Northern New South Wales can rely on to tick all the boxes – OM Civil. 
Our experience, equipment, and expertise have meant maximum value for earthworks projects all across the region, and our commitment to environmental protection was recognised last year with a nomination for the Earth Awards.
Peruse our range of services to learn more, or contact the friendly team today to hit the ground running with your civil earthworks project.